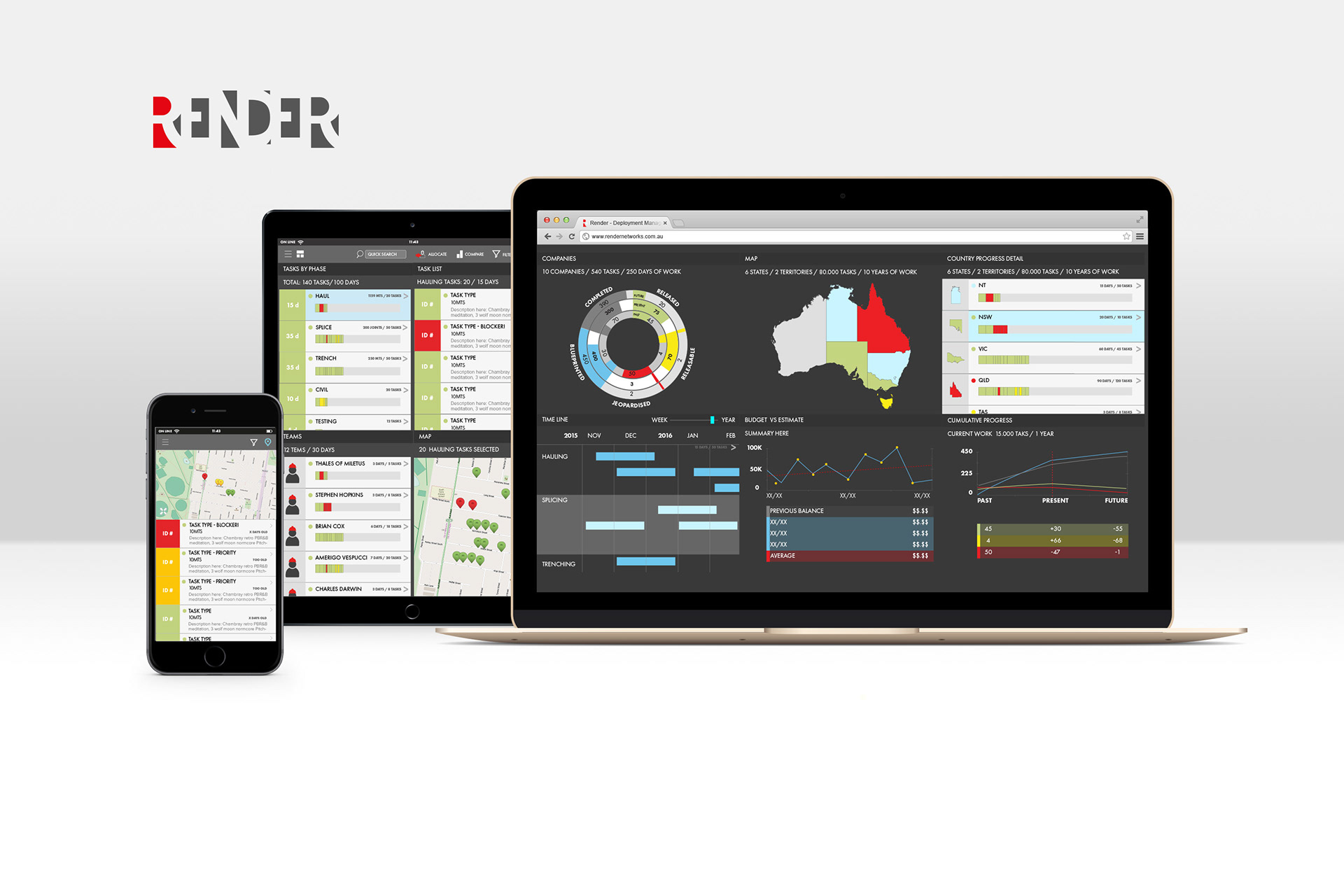 OVERVIEW
Render is a Cloud Based Project management software for network Infrastructure rollouts.
It automates and optimises the entire rollout from a detailed design used as input
PROBLEM
Render needed a tool to satisfy a broad target audience, from high level politicians and managers to field workers.

SOLUTION
Beyond responsiveness: A modular approach
A module = 1 column and fits on a mobile phone portrait orientation. They can be stacked, connected to a related module and more visualisations options can be seen by sliding vertically and horizontally. They can also take more than 1 column depending on screen size.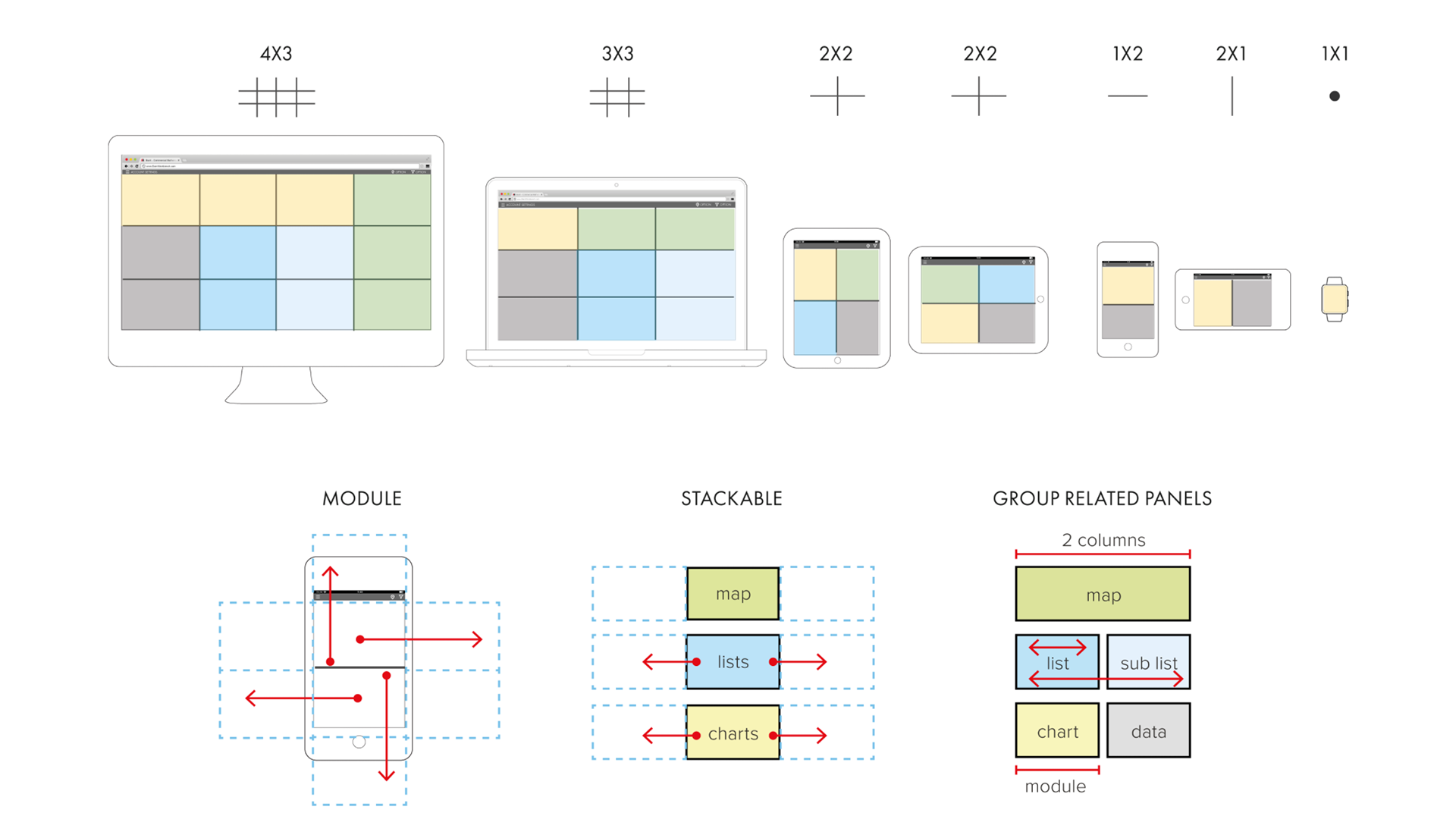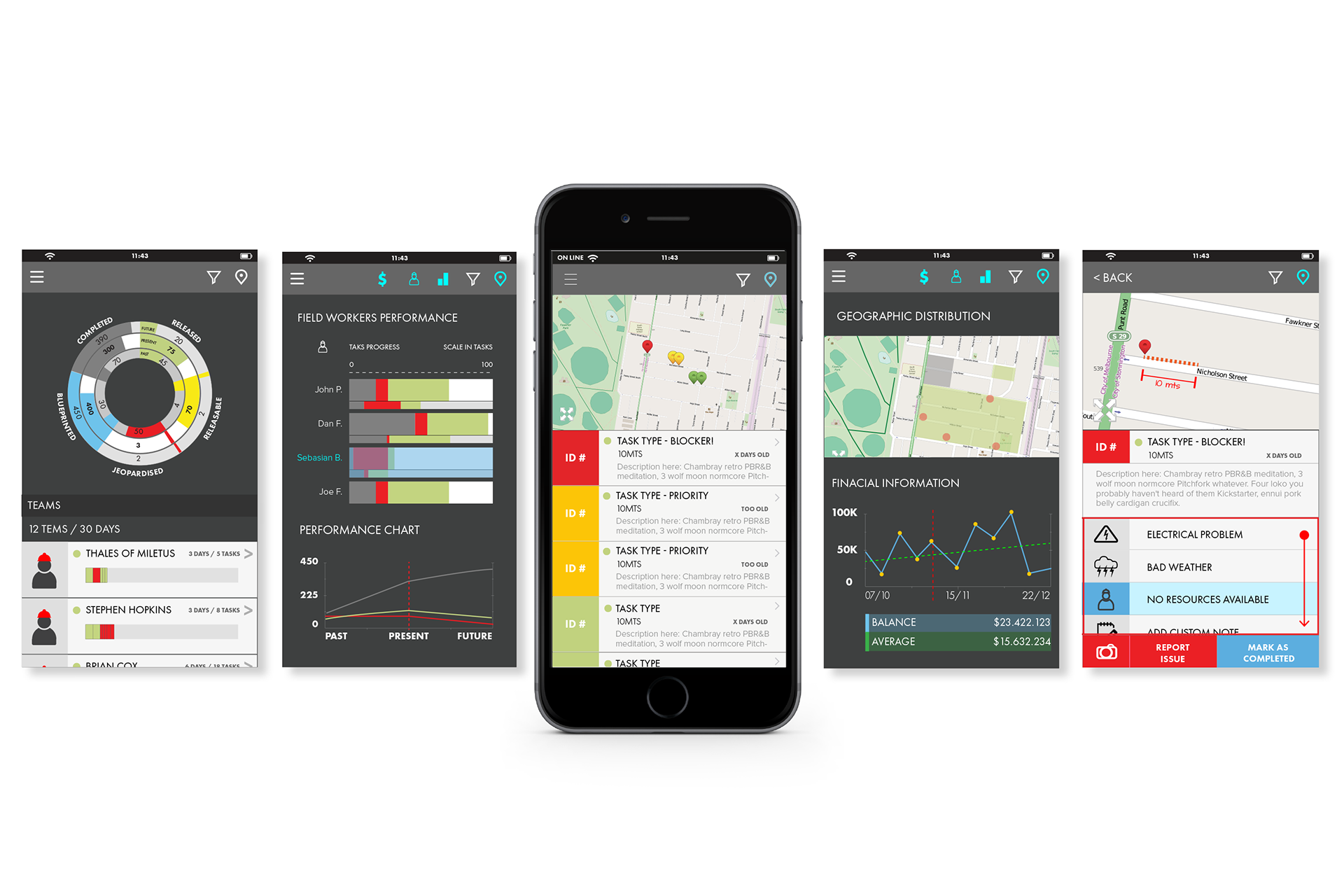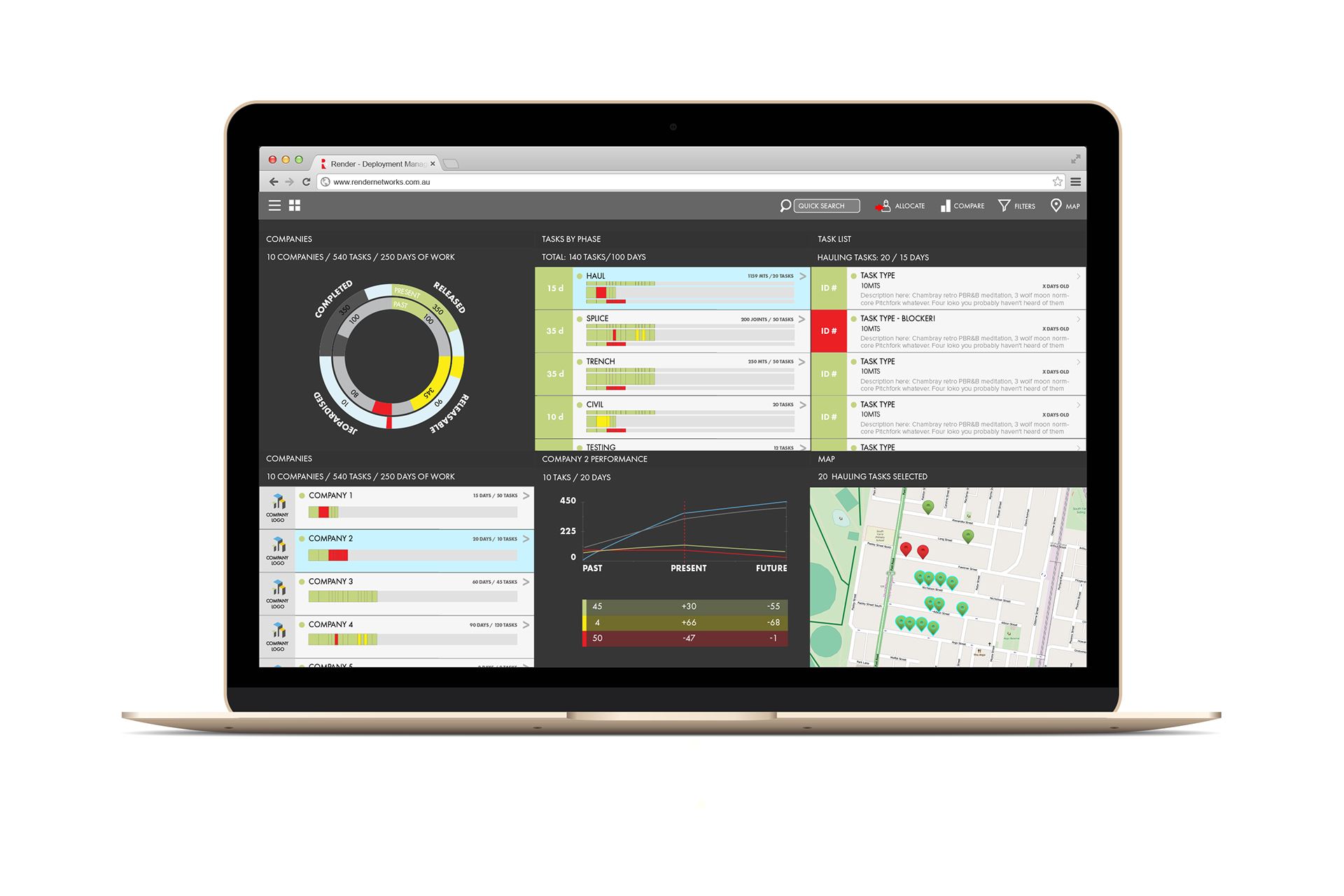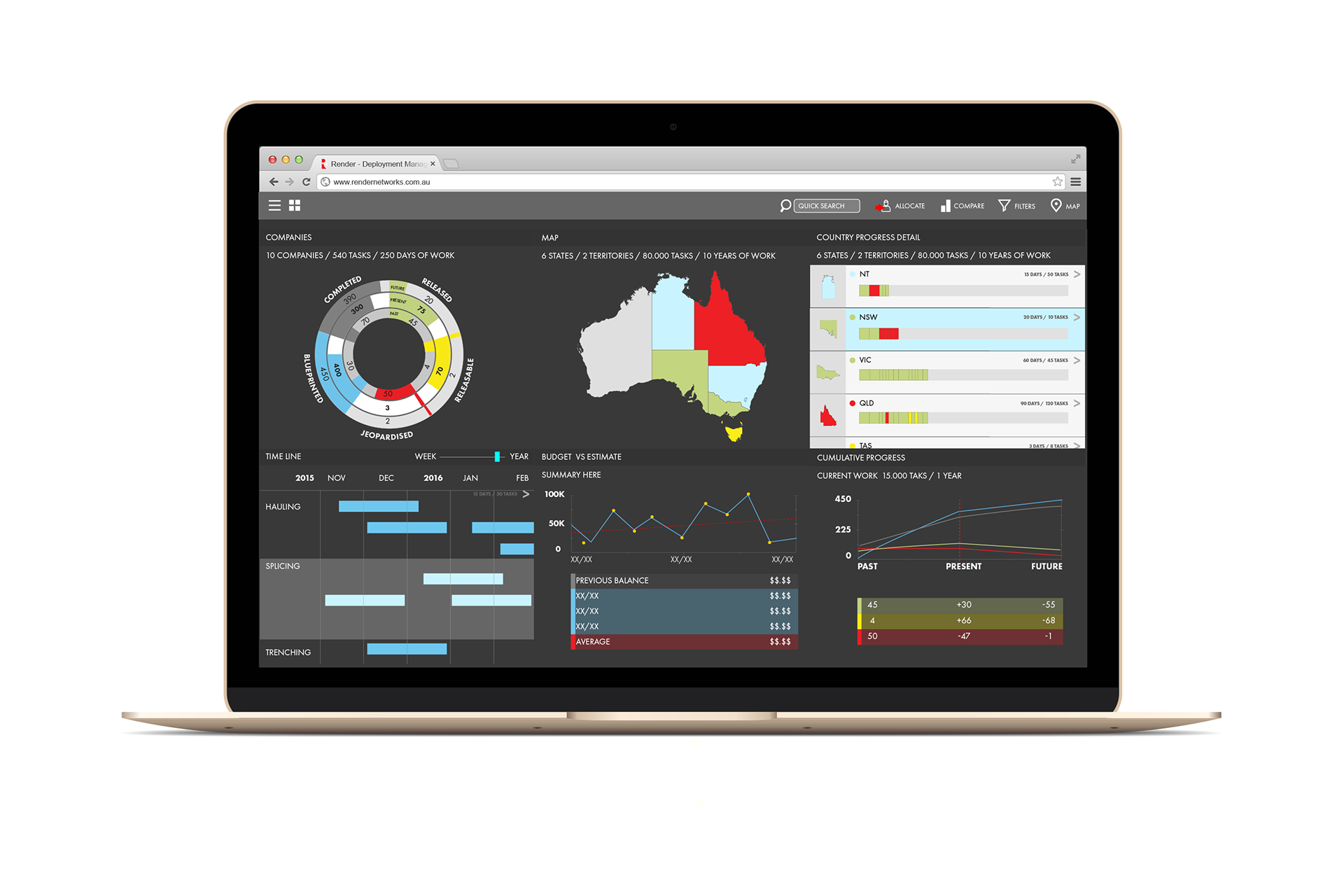 DESIGN PROCESS
Common Library elements for all user types